With a worth of $3 billion, CHLITINA took the crown of Taiwanese cosmetic brands with the most value! It is beautifully blossoming with the connotation of "Love Bravely without Hesitation".
October 24, 2019 Taipei
     "CHLITINA" was invited to attend the annual global brand event of the "2019 Top 20 Taiwan Global Brands" today (10/24), hosted by the Industrial Development Bureau, Ministry of Economic Affairs. Not only has CHLITINA been given this award four times in a row by defeating thousands of global brands established by Taiwanese enterprises, but it was also awarded the "Top 20 Taiwan Global Brands" award, obtaining the only global brand among Taiwanese cosmetic industry, from its $TWD 3 billion brand value, which has manifested CHLITINA's brand spirit that has been implemented for years and enabled the brand's declaration of "Love Bravely without Hesitation" to blossom.
Photo: CHLITINA being given the 2019 Top 20 Taiwan Global Brands award.
     Organized by the Industrial Development Bureau, Ministry of Economic Affairs, "Branding Taiwan" is a quantitative and qualitative analysis and valuation commissioned to the global authoritative brand value survey agency "Interbrand" by the Taiwan Institute of Economic Research and conducted for enterprises' "brand power, brand strength, and financial income". "CHLITINA" departed from professional cosmetic and skin care brand positioning to provide consumers with standardized skin care services unlike those on the market by integrating years of skin care experience and big data, as well as professional skin detection. While rapidly expanding the global market layout, it also deepens the elevation of brand value, expands the overall operation scale, and successfully represents the Taiwanese cosmetic industry on the global stage, which is the key to CHLITINA being crowned the deserved king of Taiwanese cosmetic brand value among thousands of Taiwan's global brands.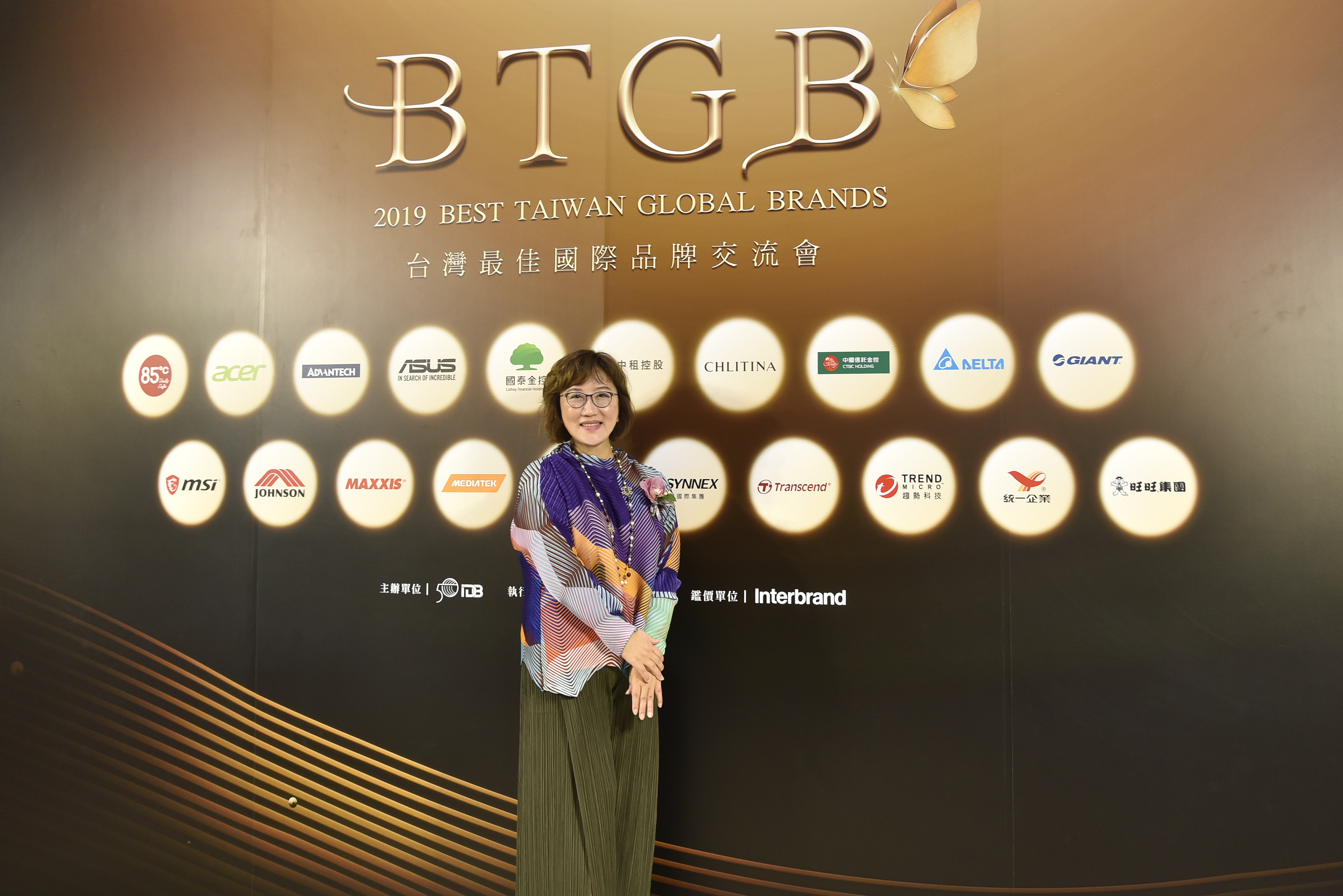 Photo: CHLITINA chairwoman Chen Bi-hua is invited to attend the Branding Taiwan seminar.
     In the course of 30 years of its brand journey, "CHLITINA" started with a core value of "brand management" and has been adhering to its mission of "creating a beauty business worthy of trust and sharing and becoming a guardian of health, happiness, and beauty" while marching forward in order to create a proper brand awareness in the global market. The core strategy for CHLITINA is "concentric diversification", where "concentric" refers to the core of CHLITINA being a beauty industry, which creates an industry chain by surrounding itself with such concepts as health, happiness, and beauty. Such an approach has facilitated CHLITINA to incorporate more than 4,800 franchisees throughout the world, creating the next milestone for the group, accelerating its transformation into a multi-market and diversified operation model, and effectively exerting segmentation on differentiated channels established by multiple brands. In addition to its continued work in the Taiwan market, developing in the market gaps of mainland China, and stably expanding its footprint in various Southeast Asian countries, CHLITINA also spent $TWD 10 million this year on establishing the pristine and high-level flagship store of "Le Spa Jolie Rose de CHLITINA" in the fashion district of Dazhi in Taipei, which elevates the competitive threshold and reinforces brand power, while creating a beauty business worthy of trust and sharing, through a comprehensive, high level, and differentiated service model. Doing so allows for more exquisite postures like the brand declaration of CHLITINA, as well as its move toward the group's vision and becoming an influential leader in the global cosmetic industry.